Atlantis Dunapark Hotel
Atlantis Dunapark Hotel details
Visit the accomodating four star Atlantis Dunapark Hotel located in Corralejo, Canary Islands. The property is ideally located and is perfect for a couple looking for a break from the UK.
The Atlantis Dunapark Hotel is located on the edge of the Dunes of Corralejo Natural Park bordering pristine white sand, and dunes up to 50 m high, stretching out to the turquoise ocean on the Island paradise of Fuerteventura. Just 50 m to the beach and 200 m to the town of Corralejo, this hotel is fantastic for couples and families with 79 comfortable double guestrooms, tranquil surroundings and a host of activities that ensure sun, fun, and relaxation!
Getting to the hotel: Fuerteventura International Airport is 36 km from the Atlantis Dunapark Hotel.
Local Tips: The hotel is in a protected area and also includes the nearby island of "Los Lobos" or "Island of the Sea Wolves", which is home to a wide variety of native species of flora and fauna as well as a seabed featuring great ecological diversity.
Official rating is 4 star
FACILITIES:
Food, drink and entertainment: Half Board accommodation. There is a magnificent breakfast buffet in the main restaurant and lunch is available at the Pool-Bar. A dinner buffet is served at the main restaurant and there is a bar salon with live music.
Sports, games and activities: One swimming pool for adults plus one little splash pool for children, sun beds and umbrellas, Gymnasium, massages, Sauna and Jacuzzi, (spa facilities for adults over 16 years), Billiards, 2 tennis courts, Mini club for kids age 4-12. There is a wide array of water sports on the nearby beach.
Additional: 24 hour reception, multilingual staff, currency exchange, meeting facilities, tourist information, bike rental, car hire, credit cards accepted.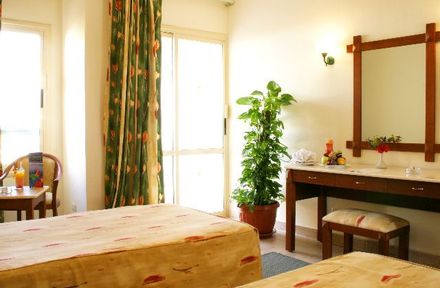 Hotels similar to the Atlantis Dunapark Hotel: